Mutton Bustin
Mutton Bustin' started in the 1980's and has been widely popular in the circuit of small town rodeos. This event is not only a crowd pleaser but a way to introduce the younger generation to the world of rodeo and rough stock riding. The rider must be 4-7 years old and maximum weight is 55lbs. There will be sign ups opening in the first week of May. Stay tuned for more info and make sure you keep your eyes peeled! The spots fill up quick!
Rules and Info for Entry:
Entry fee is $40/child/day for Friday and Saturday

Entry fee is $40/child/Sunday Family Rodeo

PRE-ENTRY ONLY; NO DAY OF ENTRIES

ONLY 10 RIDERS/day (Friday and Saturday)

*Child can only enter to ride Friday OR Saturday (aka can only ride once during the rodeo)

*If child rode during rodeo, he/she CAN enter to ride for Sunday Playday as well

Waitlist available too

Riders must be 4-7 years old as of day riding

Maximum weight is 55 lbs

No ropes or bells allowed

HELMETS REQUIRED (no moto style)

Long sleeve shirts, full length pants and shoes required

Prizes consist of buckles, gift certificates, and goodie bags

One guardian per child allowed in arena- to stand along fence (behind cones)- until child has dismounted
FIRST 

Check in at Information booth

 

at least 1 hour before

 rodeo (no exceptions)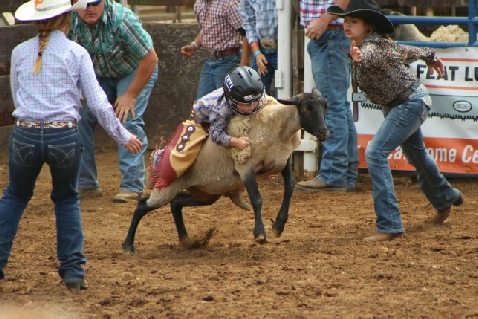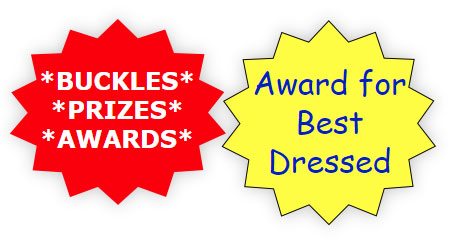 Friday check-in by 5:30pm
Saturday check-in by 5:30pm
Riders receive Rodeo Admission.
PVCRA Reserves the Right to Refuse Entry to Anyone.