Penn Valley Community Rodeo Summer Fun Gymkhana Series
Buckle Series – Must enter 3 out of 4 gymkhanas in order to compete for a buckle. Buckles will be awarded to the High Point Earner in each Division other than Leadline at the end of the Series.
Ribbons awarded in each Division in each event
Day Prizes!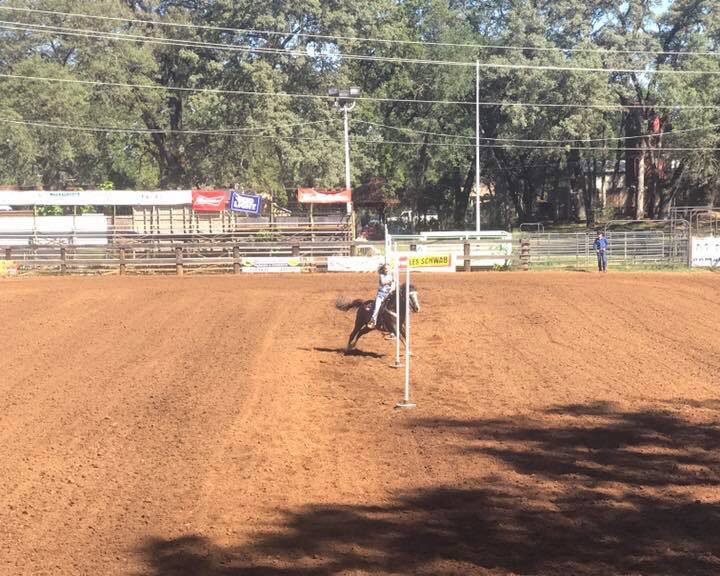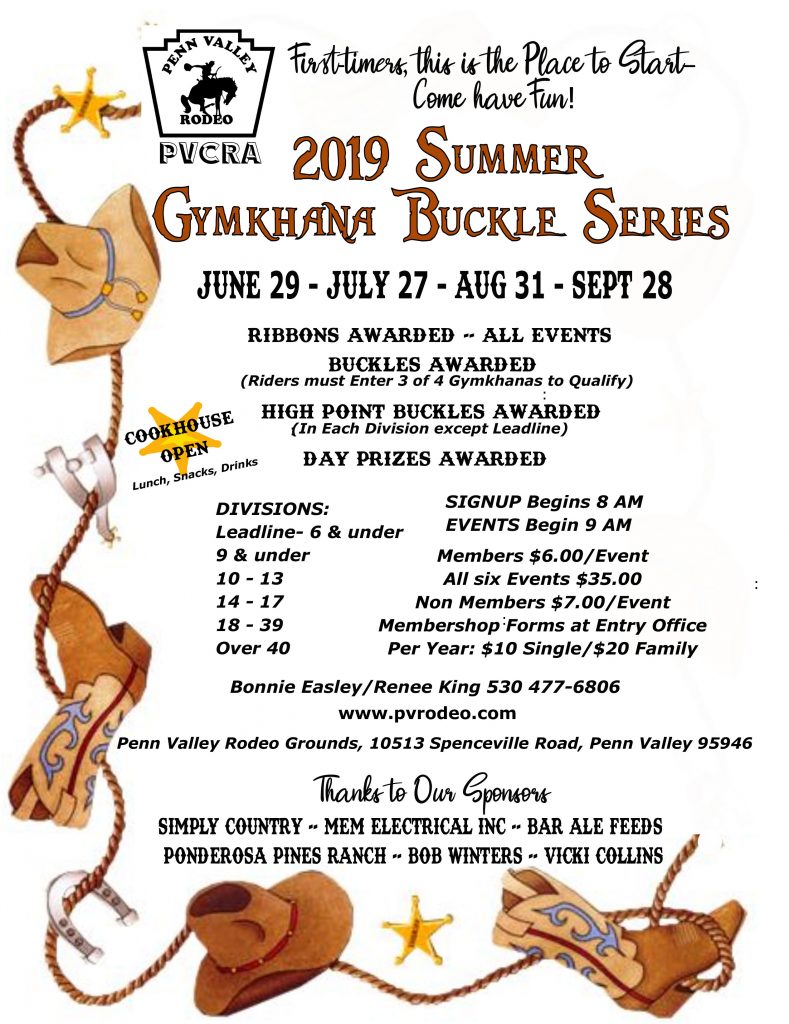 Additional Information
Sign Ups begin at 8 am. First Class Starts at 9 am. Various races such as Two Barrel Cowhorse, Clover Leaf Barrels, Birangle, Speed Barrels, California Poles, Turn N Burn, Big T, Big M, Single Stake, Washington Poles, California Poles, Barrel Bending, Keyhole, etc. will be rotated each month.
Divisions Include:
Leadline 6yrs and under
9 & Under
10 to 13
14 to 18
19 to 39
40 and Over
June 29th
Trotting Race
Washington Poles
Single Stake
Speed Barrels
2 Barrel Cow Horse
Turn N Burn