Doc Halstead Barrel Race Series
Named after Past President and One of the Founders of the current Penn Valley Community Rodeo Association – Richard "Doc" Halstead because Doc truly enjoyed chairing and putting on this Barrel Racing Series when he was alive – We hope that this Barrel Race Series will keep the memory of Doc Halstead alive and well – we miss him very much.
In barrel racing the purpose is to run the pattern as fast as possible. The times are measured by an electronic eye. The timer begins when horse and rider cross the starting line and ends when the barrel pattern has been successfully executed and horse and rider cross the finish line. The rider's time depends on several factors, most commonly the horse's physical and mental condition, the rider's horsemanship abilities, and whether the horse and rider are able to complete the patter on course without knocking over any barrels.
Barrel racing is a fun sport to participate in and or watch.
Sanctioned
This year PVCRA will be sanctioned by North State Barrel Racing Association; for membership application and rule book see: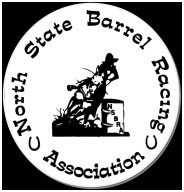 http://www.nsbra.com/membership-forms-and-rule-book/
NSBRA sanctions races at the following arenas:
BRAVOS ARENA: NSBRA Primary Arena: Deshutes Rd., Anderson, Ca
Redding Rodeo Grounds Arena: NSBRA Primary Arena, 715 Auditorium Drive, Redding, CA 96001
Red Bluff Bull Sale & Red Bluff Pavilion: NSBRA Primary & Co-sanction Arenas, 650 Antelope Blvd. Red Bluff, CA 96080
Rolling Hills Equestrian Center: NSBRA Co-Sanction Arena 2655 Everitt Freeman Way, Corning, Ca 96021
Run2Win Arena: NSBRA Co-Sanction Arena 3424 Kirkwood Rd. Corning Ca 96021
Penn Valley Rodeo Arena: NSBRA Co-Sanction Arena 10531 Spenceville Rd., Penn Valley, CA 95946
Shasta Cascade Riders Arena: NSBRA Co-Sanctioned arena 20807 Old 44 Drive. Redding, CA 96003
Howard Park Arena: NSBRA Co-Sanction Arena 600 South Church Street., Ione, CA 95640
NCHI – Nevada County Horsemens INC: NSBRA Co-Sanction Arena 10600 Bubbling Wells Rd. Grass Valley, CA 95945
Barrel Racers who compete at these sanctioned events will accumulate points standing and may compete in the finals.
PVCRA  will offer three Sunday Races.
Signups start at 8:30 am; Time Only runs begin at 9:30 am; Races start at 11:00 am
Contact: Patty Wilkins 530-913-3680
Divisions:
Open 4D

Under 18/Over 45 4D

Amateur 4D
$500 Added Money to OPEN only
Dates and Times:
Always on Sundays

Signups start at 8:30 am

Time Only runs begin at 9:30 am

Races start at 11:00 am
Contact: Patty Wilkins 530 913 3680
Entry Fees:
$55 for Open

$25 for Under 18/Over 45

$25 for Novice

$5 arena fee per horse

$5 time only per run
Sponsorship opportunities are available, and we thank our 2018 sponsors:
Sponsors:
Penn Valley Rodeo
The Northridge Penn Valley
Players Pizza
Pearson Feed
Penn Valley Market